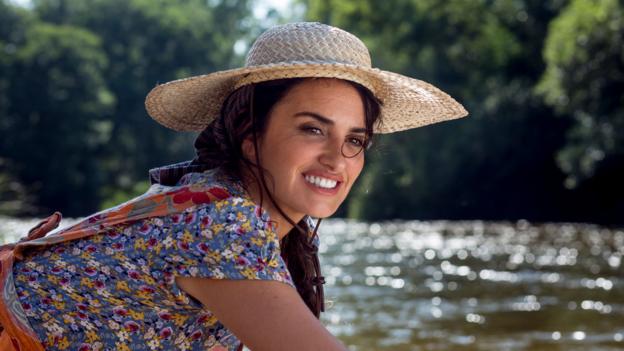 In Pedro Almodóvar's Pain and Glory (Dolor y Gloria), there is a poster on a character's wall advertising Fellini's 8 1/2, and that can only mean one thing. It's going to be one of those films. At some time or another, male auteurs of a certain age feel the need to make a semi-autobiographical drama in which they look back on their youth and their career, and now, at last, it is Almodóvar's turn. The film's hero (Antonio Banderas) may be named Salvador Mallo, but he is an ageing, gay, Madrid-based auteur with a white beard and a tuft of backcombed hair. His disco-style clothing is all from Almodóvar's cupboard, and the groovy retro-chic apartment in which much of the film is set is the very one in which Almodóvar lives. Clearly, someone has taken the 'write what you know' maxim to heart.
More like this:
–       Cannes 2019 review: Rocketman
–       Cannes 2019 review: Misérables
–       Cannes 2019 review: Atlantique
Pain and Glory is self-indulgent, as these films tend to be. But if Almodóvar gets away with it, it isn't because he has built his memories and musings into a grand Fellini-esque statement on life and art, it's because he has done the opposite, and fashioned a charmingly modest collection of murmured conversations and reflections. The portentous title is misleading. Salvador is suffering from a long list of ailments that have stopped him completing a film in years, but Banderas never seems especially pained. And any 'glory' Salvador experiences isn't due to a prestigious lifetime achievement award or a mega-budget new project, but because a 32-year-old film of his being restored and shown at a local arthouse cinema.
Antonio Banderas's performance is warm and nuanced
The film is Sabor (or Taste). Salvador hasn't spoken to its leading man, Alberto (Asier Etxeandia), since they wrapped, because Alberto was taking heroin during the production. But, in a reconciliatory mood, Salvador takes a taxi to the actor's house and asks if he will do a Q&A with him at the cinema. Time for an angry thrashing out of decades of grievances, then? Apparently not. After some initial suspicion, Salvador and Alberto get on well. Indeed, Salvador joins the boho-piratical actor in smoking some heroin (Alberto looks implausibly healthy, given that he is supposed to have been taking the drug his entire adult life), and the director quickly develops a craving for more. It seems as if we might be in for a searing addiction melodrama. But again, Almodóvar opts for something smaller and milder. Salvador's heroin habit leads to a few farcical scenes, and some wonderfully relaxed acting from Banderas, but nothing more.
You'll soon notice a
pattern. Rather than having a plot, Pain and Glory slips from one wispy and wistful short story to the next, all of them gentler than they initially promise to be. In exchange for some heroin, Salvador lets Alberto stage a monologue he has written as a one-man show. (Almodóvarphiles, incidentally, will recognise the reminiscence about watching films projected onto a white wall where boys would urinate.) The men agree that Alberto will claim to have written the monologue, rather than Salvador, but their deception has no consequences. In flashbacks to his childhood, Salvador is chosen by a priest to be a soloist in the school choir, but nothing untoward happens. His family then moves to a whitewashed underground cave in the countryside, where, in exchange for some help with the redecorating, the boy teaches a handsome handyman (César Vicente) to read and write. Might the handyman have a fling with the boy's vivacious, neglected mother (who else but Penélope Cruz), or even with the boy himself? Nope: the flashback culminates in Salvador glimpsing the handyman's statuesque naked body. As Dame Edna Everage once said to Jeffrey Archer: "I'm sure you could work that up into quite a nice little anecdote."
That's not to say that this nostalgic and personal film isn't pleasant to watch. Salvador has a touching reunion with an old flame (Leonardo Sbaraglia), which is redolent of the third segment of the film Moonlight, and he has a sweet conversation with his aged mother, who resents the way he puts her into his scripts because "the neighbours don't like it". Banderas's performance is warm and nuanced, and fans will be pleased to see the usual richly coloured production design and to hear the usual ominous music. But unless you view Pain and Glory through a filter of deep affection for Almodóvar, you will see it as minor work: not painful, but not glorious, either.
★★★☆☆
Love film? Join BBC Culture Film Club on Facebook, a community for film fanatics all over the world.
If you would like to comment on this story or anything else you have seen on BBC Culture, head over to our Facebook page or message us on Twitter.
And if you liked this story, sign up for the weekly bbc.com features newsletter, called "The Essential List". A handpicked selection of stories from BBC Future, Culture, Capital and Travel, delivered to your inbox every Friday.