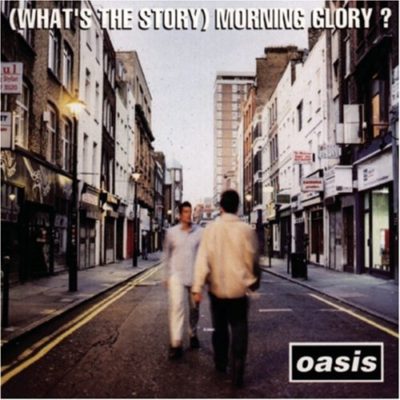 (What's the Story) Morning Glory? é o segundo álbum de estúdio da banda britânica Oasis, lançado em outubro de 1995. Este álbum está na lista dos 200 álbuns definitivos no Rock and Roll Hall of Fame.
O álbum foi um sucesso de vendagens, com hits como "Wonderwall", "Don't Look Back in Anger" e "Champagne Supernova". O trabalho alcançou o primeiro lugar de vendas no Reino Unido, e a quarta posição nos Estados Unidos. Em todo o mundo,
vendeu 23 milhões de cópias. Na Inglaterra vendeu 4,8 milhões de cópias é até hoje o terceiro álbum mais vendido da história da Inglaterra, atrás somente do Greatests Hits do Queen e
Sgt. Pepper's Lonely Hearts Club Band
dos Beatles. O álbum foi produzido por Owen Morris. A capa do álbum é uma foto da rua Berwick, em Londres.
Gêneros: Pop Rock, Rock Internacional