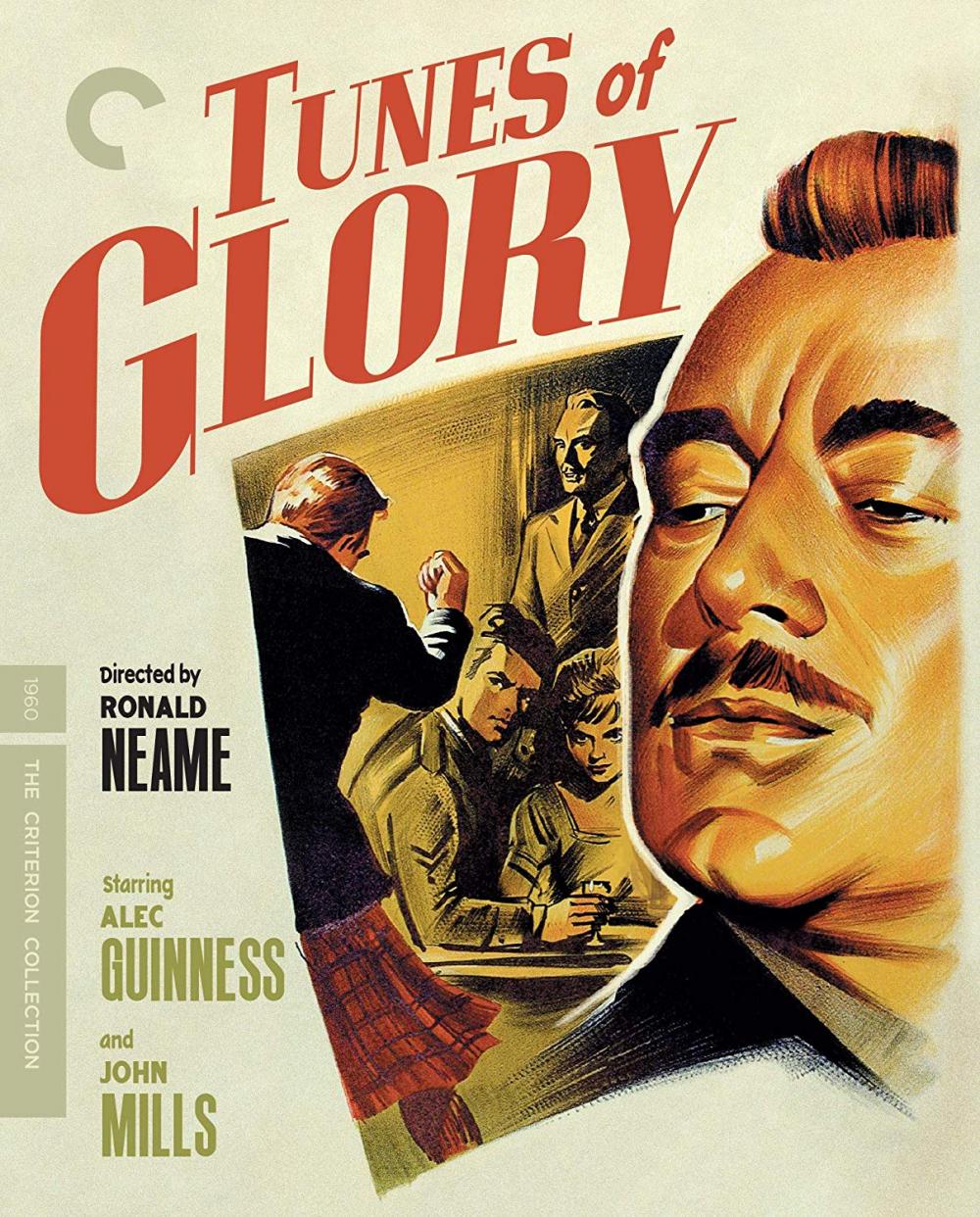 Director Ronald Neame may have been one of the lesser-known British filmmakers of his time, but he's one of the people responsible for some of the greatest British dramas ever made. In the early 1940s he formed a production company named Cineguild, with David Lean and Anthony Havelock-Allen. That company turned out Lean's "Brief Encounter" and "Great Expectations," two films rightfully heralded for a wide variety of reasons. But when it came to Neame's work behind the camera, he isn't held in the same regard. There are many reasons why this may be, but his 1960 Alec Guinness-starring drama "Tunes of Glory" stands as proof that he was a solid craftsman.
In particular, "Tunes of Glory" succeeds in the ways it usurps common narrative threads in other films about post-war trauma. In this, the whiskey-drinking Jock Sinclair (Guinness) is the commanding officer of a Scottish military battalion during peacetime. He doesn't run that tight a ship, much to the chagrin of his straight-laced replacement Basil Barrows (John Mills). The two are forced into a fierce psychological battle to maintain trust from the hearts and minds of the battalion.
As mentioned above, "Tunes of Glory" is interesting not so much as a stagey military drama, but in how it recalls the trauma that Jock and Basil both experience. The two aren't cut from the same cloth, as Jock is more
of an everyman commander that came up poor, and Basil from a rigid military family. The film takes great pleasure in watching Jock self-immolate as he loses control over his battalion, and Basil doing the same as he realizes he has finally met his match. Neame tracks the power struggle as a conscientious observer, with no desire to use the camera to show psychological violence. The onus is put on the film's performers, and that was the right decision to make. Both Guinness and Mills are playing against type here and both effortlessly lay waste to the stiff upper lip of other wartime dramas of this ilk.
The video presentation is brought to you by a new 4K restoration scanned from the original camera negative. The colors are vivid and lush, as Neame really put an emphasis on the pomp and circumstance of a military battalion with bountiful pride and no war to put that to use. The special features may be scant, but there's a nice interview with Neame about the production of the film that is fun to watch. Other special features include:
• Television interview from 1973 with Alec Guinness
• Audio interview from 2002 with actor John Mills
• Booklet essay by film scholar Robert Murphy
"Tunes of Glory"
Blu-ray
$39.95
https://www.criterion.com/films/659-tunes-of-glory