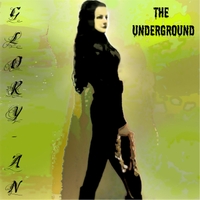 About the Artist GLORYAN /GLORY-AN/
Producer,Composer,Songwriter,Singer
From: Norway
Genres:
Electronica, Techno, House, Dance, Trance, Acid, Progressive&PsychedelicRock, Goth, NewAge, Darkwave, Spiritual, Ambient, Worldbeat, Soundtrack, Classical.
GLORY-AN was born in Hungary /Budapest/.Her grandmother was from Austria/Wienna and her grand father was from Switzerland.The Artist was growing up in Sweden and lives in Norway.Her musical education began very early at the age of 8 years old.
Many of GLORY-AN`S songs has played in radio around the world and she is both the composer and the producer of the project.The Artist is one of the winners of W.O.A. International India Tour 2010 and W.O.A International Goa Chillout Zone Vol.4 world renowned Goa
ChilloutZone Compilation.
GLORYA-N`S song AKASHA are included in The highly anticipated globalmusic compilation Goa Chillout Zone, Vol.4.The Artists new track HEART OF VENUS are accepted for Goa Chillout ZoneVol.5. as well.
GLORY-AN have many years experience with music and after many years of hard work first now she releases her singles and albums worldwide.
/GLORYAN Recently Changed her name to GLORY-AN/
End note;
Per each album and singles sold 10 percent go to poor people and animals in need around the world.

Source