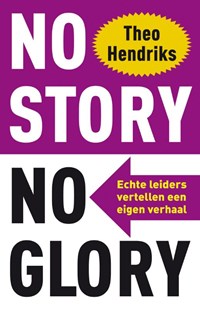 Samenvatting

Samenvatting

Als bestuurder, directeur of manager zit je vol verhalen, maar eigenlijk vertel je ze maar zelden. Zeker niet op het werk, daar houd je je liever aan de feiten. Met als gevolg: gortdroge presentaties en speeches. Saaie 'verhalen' waarin goede bedoelingen vaak verzanden in veel te veel uitleg en zinnen vol abstract jargon.
Dit boek daagt je uit om weer jouw eigen verhaal te gaan vertellen. Met speels gemak maak je kennis met de fijne kneepjes van storytelling: verhalen van vlees en bloed die boeien en
inspireren. Verhalen waarmee je visie, missie, strategieën, plannen, businesscases en projecten volop tot leven weet te wekken. Verhalen die de bedrijfstrots vergroten, die veranderprocessen versnellen, verhalen die vernieuwing stimuleren of die verkoopresultaten verbeteren. Eigen verhalen waarmee je jouw publiek niet alleen in het hoofd, maar ook in hart en handen zult weten te raken.
… Lees meer
Lees minder
Specificaties

Specificaties

Genre
Management, Economie & Communicatie
Lees meer
Lees minder
Onderwerpen

Onderwerpen

Lees meer
Lees minder
Recensies (0)

Recensies (0)

Geen recensies beschikbaar.