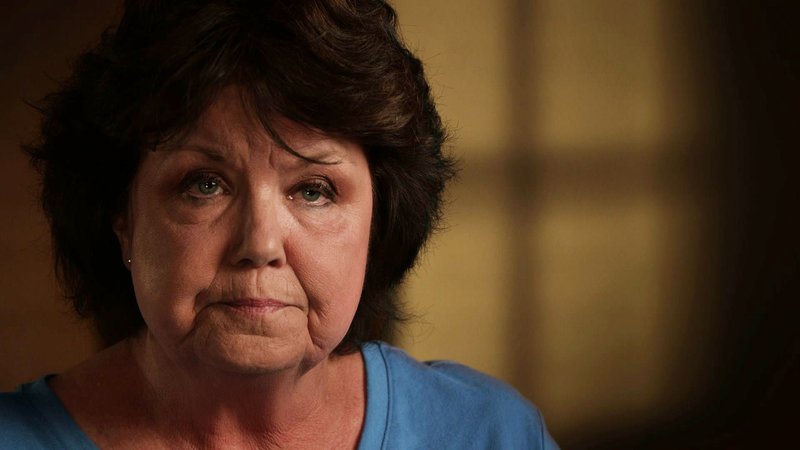 2. Der Fall Gloria Killian (Gloria Killian: Ride To The Rescue)

Staffel 1, Folge 2

Gloria Killian, eine unbescholtene Jurastudentin aus Sacramento, erscheint auf den ersten Blick nicht wie eine Person, die zu einem brutalen Raubmord fähig wäre. Die Zeugenaussage eines zwielichtigen Kriminellen führt dennoch zu ihrer Verurteilung. Killians Schicksal scheint besiegelt – bis sich Joyce Ride, die Mutter der ersten US-Astronautin, für ihren Fall interessiert. (Text: RTL Crime)

Deutsche Erstausstrahlung: So 10.04.2016 RTL Crime

Free-TV-Erstausstrahlung: Mo 27.01.2020 Sat.1 Gold

Original-Erstausstrahlung: So 16.03.2014 CNN U.S.
 
Do 13.08.2020

00:20–01:05

13.08.2020
00:20–01:05
 
Mo 27.01.2020

23:45–00:30

27.01.2020
23:45–00:30
FREE-TV-NEU
 
So 25.08.2019

19:30–20:15

25.08.2019
19:30–20:15
 
Mo 19.08.2019

13:30–14:15

19.08.2019
13:30–14:15
 
So 18.08.2019

22:30–23:15

18.08.2019
22:30–23:15
 
So 18.08.2019

20:15–21:00

18.08.2019
20:15–21:00
 
So 07.10.2018

19:30–20:15

07.10.2018
19:30–20:15
 
Mo 01.10.2018

14:50–15:40

01.10.2018
14:50–15:40
 
So 30.09.2018

21:50–22:35

30.09.2018
21:50–22:35
 
Mo 17.09.2018

02:40–03:25

17.09.2018
02:40–03:25
 
So 16.09.2018

22:05–23:00

16.09.2018
22:05–23:00
NEU
 
Sa 13.01.2018

07:00–07:45

13.01.2018
07:00–07:45
 
Mi 10.01.2018

11:10–11:55

10.01.2018
11:10–11:55
 
Mi 10.01.2018

05:45–06:30

10.01.2018
05:45–06:30
 
Di 09.01.2018

18:00–18:45

09.01.2018
18:00–18:45
 
Sa 09.09.2017

07:15–08:00

09.09.2017
07:15–08:00
 
Mi 06.09.2017

11:10–11:50

06.09.2017
11:10–11:50
 
Mi 06.09.2017

05:45–06:30

06.09.2017
05:45–06:30
 
Di 05.09.2017

18:00–18:45

05.09.2017
18:00–18:45
 
So 17.04.2016

19:30–20:15

17.04.2016
19:30–20:15
 
Di 12.04.2016

11:05–11:55

12.04.2016
11:05–11:55
 
Mo 11.04.2016

13:55–14:45

11.04.2016
13:55–14:45
 
So 10.04.2016

20:15–21:00

10.04.2016
20:15–21:00
NEU
Wir informieren Sie kostenlos, wenn Death Row Stories: Geschichten aus dem Todestrakt im Fernsehen läuft.

Source