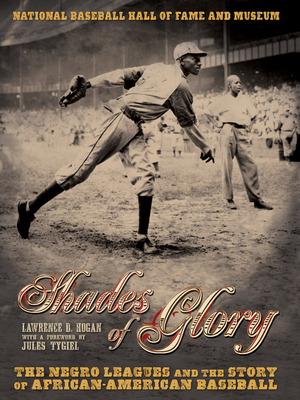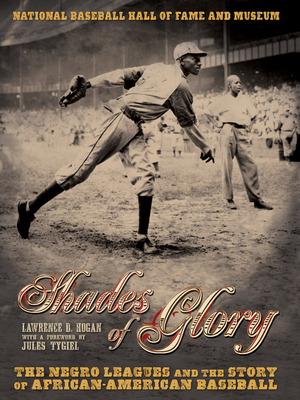 Shades of Glory (Paperback)
The Negro Leagues & the Story of African-American Baseball
By Lawrence D. Hogan, Jules Tygiel (Foreword by)

National Geographic, 9781426200335, 448pp.
Publication Date: March 20, 2007
Other Editions of This Title:

Hardcover (1/31/2006)
List Price:
15.95*
* Individual store prices may vary.
Description
"Probably the most comprehensive history of black baseball available in one book…a must-read for any student of the game." —
Cincinnati Enquirer
"Hogan sets the teams and leagues in the cultural and economic context of the black experience and the communities in which they played, broadening the book's appeal to anyone interested in this fascinating chapter in American history." —The Christian Science Monitor
"An outstanding tribute." —Linda Paige Shelby, daughter of Satchel Paige
"An incredible story." —Bud Selig, Commissioner of Major League Baseball
Celebrating African America's contribution to our great national pastime, this comprehensive, lively history combines vivid narrative, visual impact, and newly discovered statistics to recreate the excitement and passion of the Negro Leagues. Packed with stories, biographical essays, scores of archival photographs,
and other evocative artifacts, the book is an important contribution to sports history and a fitting tribute to legendary baseball stars such as Satchel Paige, Josh Gibson, Martin Dihigo, Cool Papa Bell, and many more, who were shadowed by racial prejudice, but now shine forth in all their sparkling brilliance.
About the Author
Lawrence D. Hogan is a senior professor of history at Union County College in New Jersey. He is an expert on the history of black baseball and his touring exhibit on the subject has traveled nationwide.
Jules Tygiel a history professor at San Francisco State University, is the author of Baseball's Great Experiment: Jackie Robinson and His Legacy, and Past Time: Baseball as History, a New York Times Notable Book of the Year.
The National Baseball Hall of Fame and Museum was founded in 1939 and has become an American institution. Dedicated to chronicling and preserving baseball history and honoring the sport's foremost figures, it annually attracts more than 350,000 visitors to its home in Cooperstown, New York.
or support indie stores by buying on
(This book is on backorder)