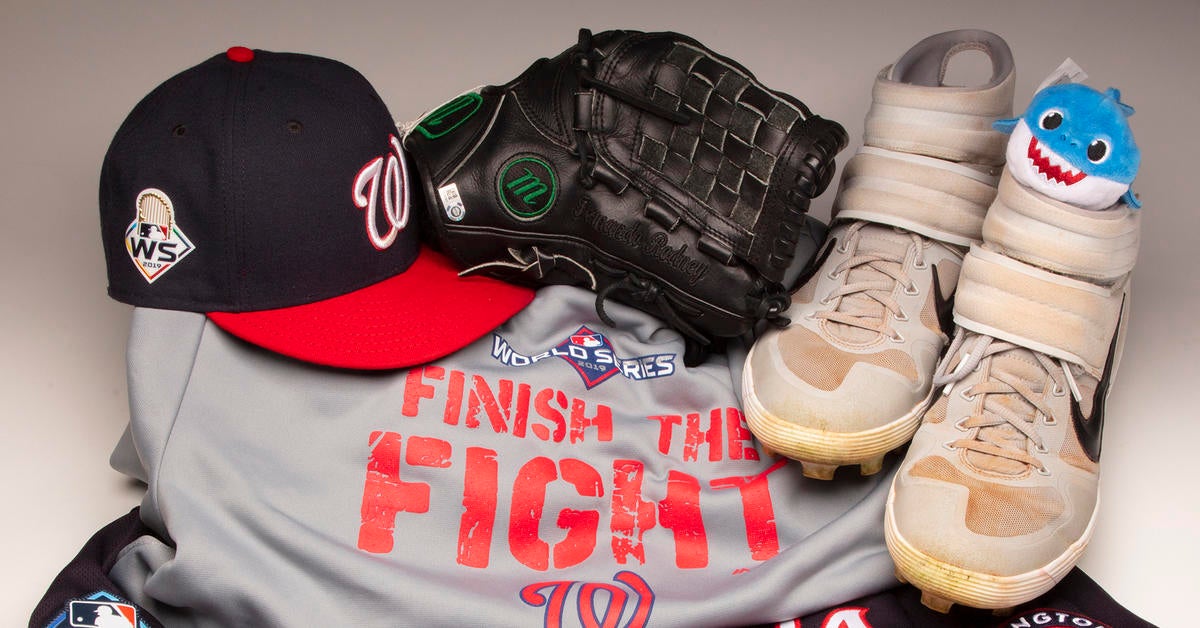 Soon, players began mimicking a shark chomp after getting a hit, including different sized chomps for singles, doubles and triples. T-shirts were made, "Baby Shark" toys – like the one on exhibit – hung from the dugout fence as good luck charms and when the Nats returned home for Game 3 of the World Series and Parra came to bat, the crowd took
to their feet to sing along.
Front and center, to the right of "Baby Shark," is a navy and red No. 37 jersey.
In the regular season, Stephen Strasburg led the National League in innings pitched but still managed to come on strong in a must-win Game 6, throwing 8 1/3 innings of five-hit, two-run ball. And, much like Strasburg anchored the Nationals in the World Series, his jersey anchors Autumn Glory.