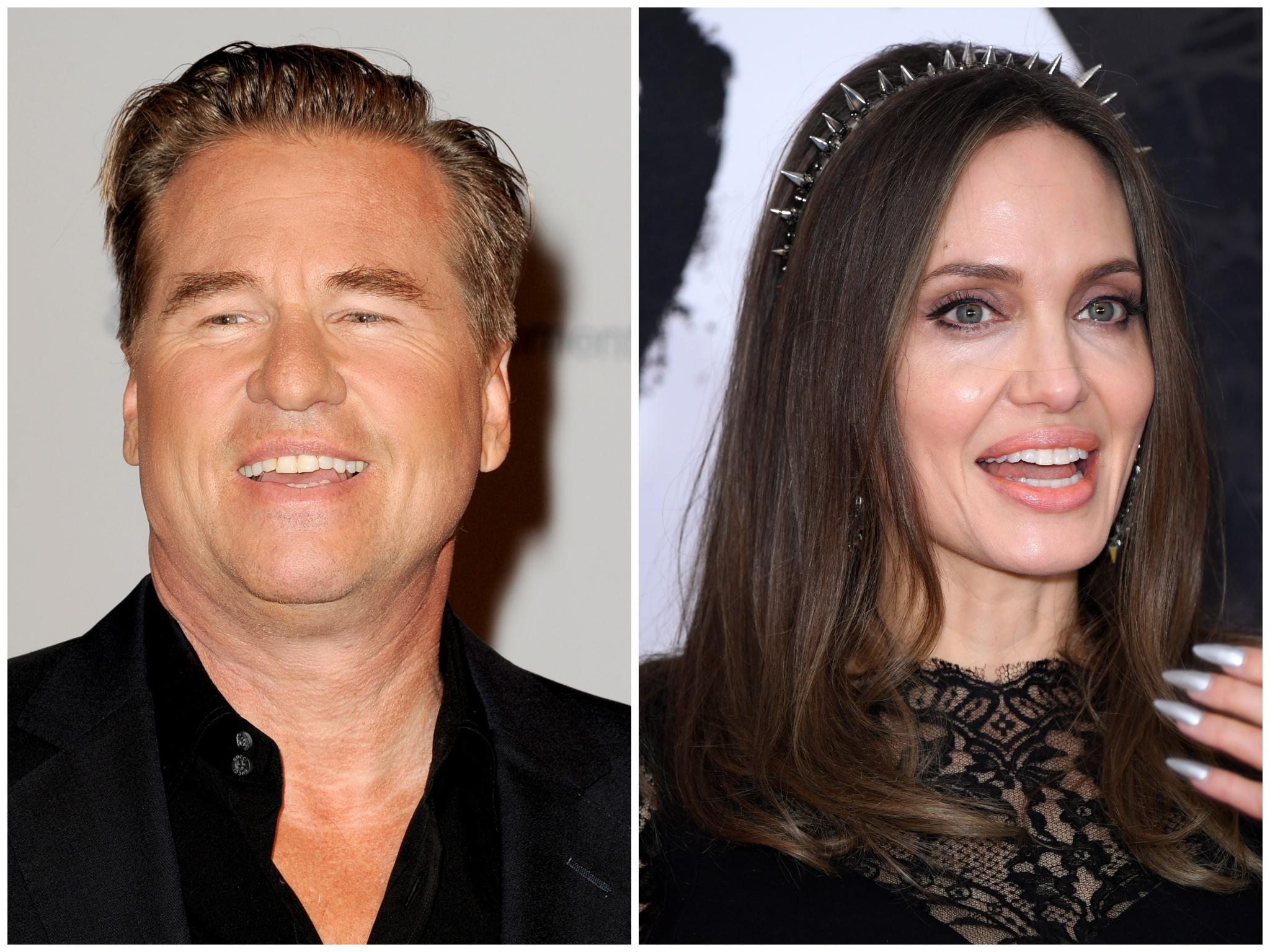 Val Kilmer has revealed he "couldn't wait" to kiss Angelina Jolie on a set after accepting a film role playing her husband.
The actor made the admission in his "remarkably candid" memoir, I'm Your Huckleberry, recalling that he had been excited to work with Jolie on the 2004 film Alexander after developing a friendship with her years before.
"I was around when Angie's mom [Marcheline Bertrand] was losing her battle with cancer," he said.
Download the new Independent Premium app
Sharing the full story, not just the headlines
"They were living in her mom's favourite hotel. Or maybe it was Angie's. I happened to be staying there myself. It was meaningful and mortal and effortless and exquisite."
Kilmer said that he told director Oliver Stone he would only accept the role of Jolie's husb
and in the historical film if their characters "had flashbacks to falling hard for each other and storming the castle with passion, before turning against each other".
He said he had only been "half kidding" and that the director failed to see the funny side.
"He didn't pick up on the humour," Kilmer said.
"I couldn't wait to kiss Angie, buy her [a] Gulfstream jet and have V+J painted in rainbow glory on the tail."
I'm Your Huckleberry is out now. The book's blurb reads: "Legendary actor Val Kilmer shares the stories behind his most beloved roles, reminisces about his star-studded career and love life, and reveals the truth behind his recent health struggles in a remarkably candid autobiography."
The best in film, music, TV & radio straight to your inbox