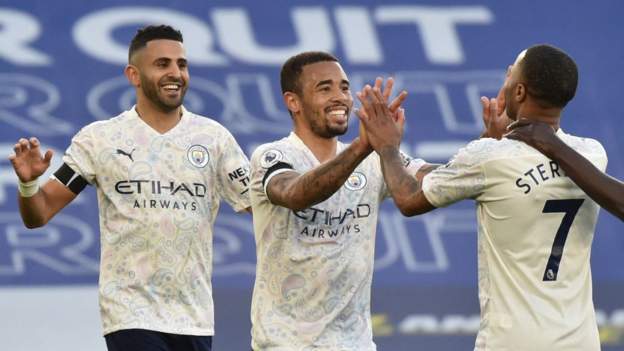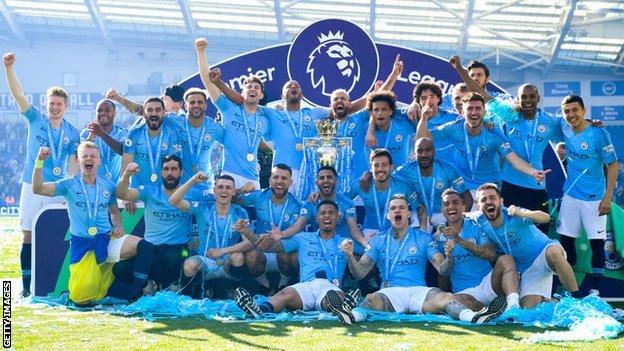 Manchester City last became English champions in the 2018-19 season
Manchester City are aiming to become English champions for the seventh time in their history and win the Premier League title for the fifth time in 10 seasons.
Here's everything you need to know about what they need to do to wrap it up.
When can Manchester City win the title?
Despite Saturday's 2-1 defeat to Chelsea, Pep Guardiola's side are on the verge of winning the title.
City are 10 points ahead of rivals Manchester United and Chelsea are third, 16 points behind.
City need three points to guarantee the title, although two will be
enough if they maintain their superior goal difference.
Manchester United play two times before Manchester City play again and defeat in either of these matches, starting with Leicester on Tuesday, would hand Guardiola his third Premier League title
Should United beat Leicester on Tuesday and Liverpool on Thursday, Guardiola's men would secure the title with victory at Newcastle on Friday.